So, you have a shiny new website up and you're waiting for the traffic to pour in. After waiting a while, you realise that the phrase, "If you build it, they will come," doesn't exactly pan out in the online world. If you're looking for a few tips and tricks to get discovered in the search engines, you're in the right place. By employing these techniques, you'll be indexed, learn how to get social traffic, and learn how to rank for your keywords.
Create Unique ContentSEO experts have been saying for years that content is king, and that still rings true. Google loves unique content. Unique doesn't simply mean passing a Copyscape test, either. It means that your content offers something that users can't get anywhere else. It means that you offer high quality information that's worth sharing with others.


Perform a Keyword AnalysisWhile you're creating your content, your SEO company needs to be focused on optimising your site for the keywords that will draw people to you. Think about the product or service that you offer. If you didn't know your brand or business name, which phrases would you type in to Google to try to find your site? Use these as a starting point for your keyword research. Try to aim for keyword phrases with large search volume and low competition whenever possible.
Share Your ContentIf you're not sharing your content yourself, there probably won't' be anyone else doing it for you, at least not in the beginning. Work on your social connections on networks like Twitter, Facebook, Google+ and LinkedIn. When you share your blog posts or articles, ask others to share them, too. They may do as you request and they may not, but you lose nothing by asking.
Get Backlinks Backlinks are single most important element of ranking well in the search engines, but not just any backlinks will do. Google wants to see links to your site from related, authoritative sites. The days of listing your site in thousands of directories to get backlinks is over. A great way to get relevant backlinks is by offering to guest post for some of your favourite authoritative blogs. Most of these sites will allow you to link to your own site at the end of the post or in your author bio. Keep your links natural and don't try to optimise for certain anchor text phrases because Google is now penalising this.
Provide Fresh ContentOnce you've optimised for your keywords, began sharing your content and worked on getting backlinks, the other essential element is to keep providing great content. A blog is an excellent way to do this. Fresh content daily is ideal, but if that's impractical for your schedule, aim for at least once a week. Be consistent so readers will know when to expect new content from you.By following these tips, you'll have the search engine spiders crawling your site regularly for new content. This, along with a sound backlink and sharing strategy, will help improve and maintain your rank in the search engines.
The IM conference Ungagged 2014 has great importance in perspective of present online marketing conditions. With the growing use of internet, internet marketing is recognized and the most popularized as a distinctive and broadly acceptable way of marketing merchandise and services by industrialists and marketers. Online marketing has become a very popular choice for businesses of all types, sizes, right from small to medium and also large, for the reason that is has wide coverage. The reach to targeted consumers across the planet could be increased tenfold and hundred fold with the assistance of the specialized speakers that are going to be present for the Ungagged 2014 conference.
Websites and web pages do play an important role in online marketing. Search engines rank the websites and web pages based on the factors which aid in improving the popularity of websites. The experts of SEO design web pages keeping in mind these factors in order to augment the ranks of the websites on search engines. Factors undergo changes due to fluctuating marketing prerequisites. For this purpose UnGagged 2014 SEO conference is a good platform to get complete information.
A number of industry leaders, professionals, internet marketers, and scholars are expected to gather at Ungagged 2014 for discussing the present-day marketing condition and also about the rapidly changing requirements. Though a smaller platform when compared to various other business conferences, the impact of Ungagged conference is a lot more effective than the rest. Conferences like Ungagged play an excessively effective role to improve the performance of the online marketing industry. These meetings provide a platform for the participants to discuss the things like the prevailing strategies and marketing trends. Such conferences help in making new and innovative strategies to improve the traffic flow of online searchers. The coordinators of such conferences also organize workshops and session for training. While this IM Conference trains the new participants, it improves skills and knowledge of the experienced ones.
If you wish to sell online, you're likely to require an ecommerce store. The options are numerous, but you have to invest some time picking the right one. It's not advised to join the most affordable service provider. These companies each have unique elements which you have to weigh up before making a decision. Listed here are some pointers to enable you to make the right choice.The overall graphic of your store is the initial thing to focus on. chose from the a lot of themes provided by the ecommerce web host. the best thing, since it's essential for marketing the brand. You want to choose the style that your visitors can connect with. store themes that don't fit with your branding, or even market.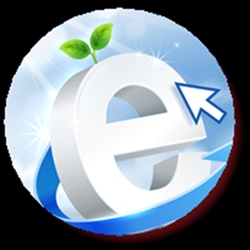 The subsequent phase is to figure out the navigational layout of the page. Templates that carry many products on the front part page come with a lot of webstore layouts. Other web templates may just have options to display a few principal products. The layout you decide on is entirely up to you, and should be according to your business.An additional element for your ecommerce shop will be the entire item count. You may find that the buying application package price is going to be associated with that number. Or, you'll be incurred month-to-month on the amount of visitors you get. , the month-to-month program is going to be upgraded since the amount of traffic to the webstore increases. It's typical that the month-to-month plan will be regarding the same for either of these payment techniques.Every ecommerce website builder will have to be examined carefully. companies offer comparable solutions and also costs. , some of them might lack in customer service. A quick solution to find out about the company would be to look at the quantity of clients they have.
certain companies which have 20 ,000 to 30 ,000 – you've hit the jackpot.Most of these companies give you a free trial period to try them out. This way you can have a little time to get to know how things work. You can build your store while using their free templates. You'll also get a chance to learn how to work the controls for your store. Your ability to use the control panel is very important. After playing around with it for a few days, you'll have a good idea if it's right for you.We are one of the leading website design company in Chennai who offer best solution for your needs at affordable rates.